In a global music scene where most bands find themselves following a trend to get noticed, few bands keep with their roots and stay true to the sound that defined the members as musicians. San Diego's Her Bed of Thorns takes pride in breaking that mold and showcases the elements that made rock n'roll what it always has been about; attitude, energy, musicianship and in this case, the Southern California coastal lifestyle. Come out and rock with H.B.O.T.! More...

News:
Happy 2015 everybody! We're stoked to announce that Alec Basa has joined with Her Bed of Thorns as our bass player. You're gonna love the sound :)

We had a great time with The No BS Show on 11/08 being interviewed by Eric, Kaos and Dave! We played some acoustic tracks as well. You can download the podcast here. Look for the one at the bottom of the list released on 11/13/14. We may post some of the audio and video on our site shortly.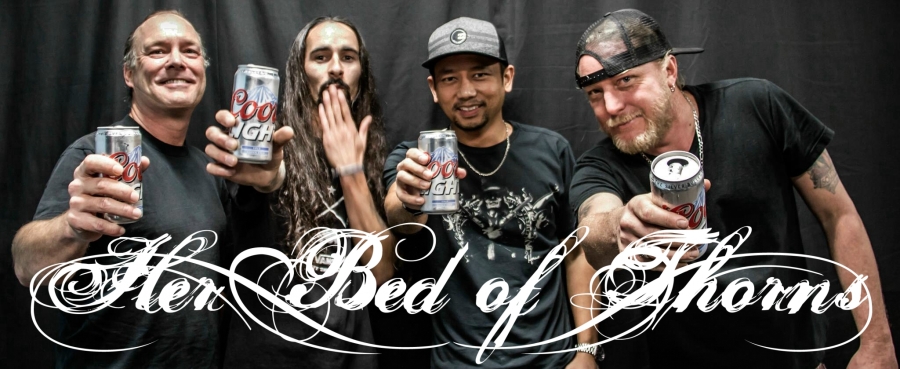 Copyright © 2008-2015 Her Bed Of Thorns. All rights reserved.